Qore: Redefining Women's Sports Apparel with High-Quality, Trendy Designs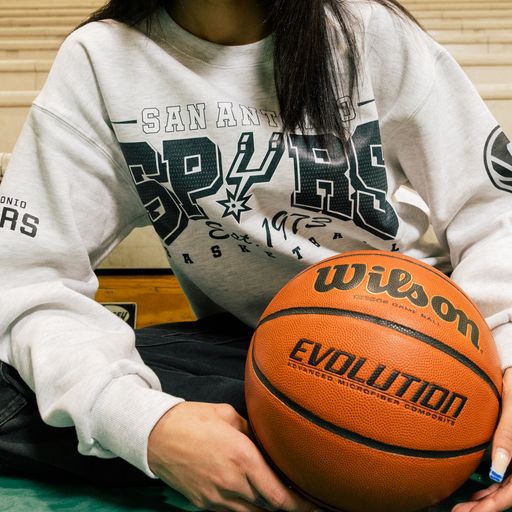 Traditionally, women's sportswear has been overlooked. However, as more and more women become interested in basketball, the demand for stylish, comfortable clothing is rising. Qore is a young startup brand that offers high-quality, fashionable sportswear explicitly designed for women who love basketball. Their products include oversized tees, mockneck sweatshirts and team crops in a variety of styles.
One of the most critical trends in women's sportswear is the growing number of female fans of NBA teams. Women want to show their support for their favorite team but also want to wear clothes that fit well, are comfortable, and look good. That's where Qore comes in - their products are designed to meet the needs of female basketball fans, and they want every woman who wears Qore to feel like a superstar.
Qore is committed to empowering girls who love basketball by providing them with stylish and functional sportswear. The brand understands that women have different sportswear needs and preferences, which is reflected in their products. They offer a wide range of sizes and styles, so women of all body types can find something to suit them.
The Qore brand's products are made from comfortable and durable materials to ensure fans can wear them on game day or for leisure. The brand's attention to detail and commitment to quality makes it stand out, and each product is carefully crafted to ensure it meets the highest standards.
Qore provides sports apparel and works with the NBA to bring its products to a broader audience. This partnership has helped Qore gain high visibility and build a reputation as a leading brand in women's sportswear. Of course, the brand's collaboration with the NBA has allowed it to expand its reach and connect with female basketball fans worldwide.
A great example of Qore's partnership with the NBA is their line of team jerseys. These jerseys are made specifically for women, with a more tailored fit and feminine colors that complement traditional team colors. For example, the Los Angeles Lakers women's jerseys feature a purple and gold color scheme with a sleek design highlighting the iconic logo. Similarly, the Boston Celtics women's jersey features the famous green with white trim and the classic Shamrock logo.
Qore has also expanded its product offerings to include team jerseys, sweatshirts, and jackets, allowing fans to show their support for their favorite team in style. These products carry the team's logo, colors, and Qore's attention to detail and commitment to quality. They are more than just an apparel brand; they are a community of strong, independent women who love basketball and hip-hop culture.
Clearly, the Qore brand is committed to empowering women through sportswear, so they design with confidence, style, and authenticity. Their innovative designs and attention to quality have earned them a loyal following of female basketball fans. As more and more women become interested in basketball, Qore seems to continue to develop and expand its products to meet the needs of this growing market. Whether you are a hardcore fan or looking for stylish and comfortable sportswear, Qore is worth checking out.