Show Your Love for the Bulls this Summer with Qoreware's Latest Women's Collection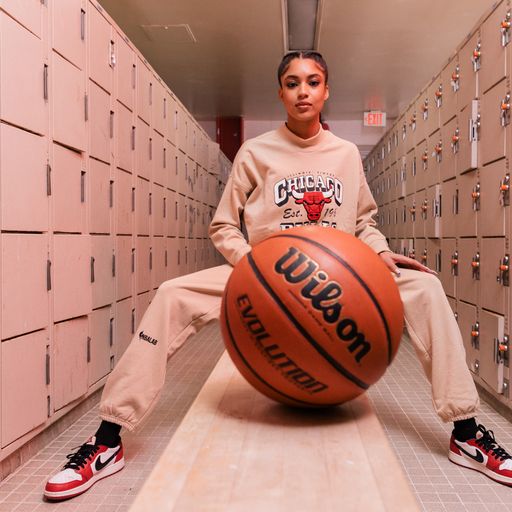 If you're a Chicago Bulls fan, you'll be happy to know that Qoreware has released its newest collection designed specifically for the iconic basketball team. And if you're a woman who loves the Bulls, you'll be even more excited to hear that this collection was designed just for you! Qoreware is a brand known for their high quality sportswear and athletic apparel that has been making waves in the market from 2019 until now. Their products are made with innovative technology and quality materials to ensure that their customers get their money's worth.So, what can you expect from the collection? For starters, there are a variety of options to choose from, including pants, mock necks and jackets. Each piece comes with the iconic Chicago Bulls logo and colors, which means you can show your support for the team in style.
One thing that sets Qoreware apart from other sports brands is their focus on functionality. They understand that people who wear their products are looking for something that not only looks good but also performs well. That's why each piece in the Chicago Bulls women's collection is designed to be comfortable and functional. The moisture-wicking fabric ensures that sweat doesn't stick to your skin, while the breathable material keeps you cool and dry during intense workouts. Plus, the stretchy fabric allows for a full range of motion, which means you can move around freely without any restrictions.
The Qoreware website is a great place to check out the 15 NBA team women's clothing collections. The site is well designed and easy to navigate, with plenty of information on each product. You can browse the various categories, filter your search by size and color, and even read reviews from other customers who have purchased the same items. If you have any questions or concerns, their customer service team is always available to help you.
Overall, the launch of Qoreware's Chicago Bulls women's collection is exciting news for anyone who loves sports apparel. With their focus on functionality, sustainability, and style, Qoreware has once again set the bar high for other brands in the market. So, whether you're a die-hard fan of the Chicago Bulls or simply looking for high-quality activewear, be sure to check out Qoreware's latest collection. Get ready to cheer on your favorite basketball team in style!