Boston Celtics Style: Qoreware's Female Basketball Outfits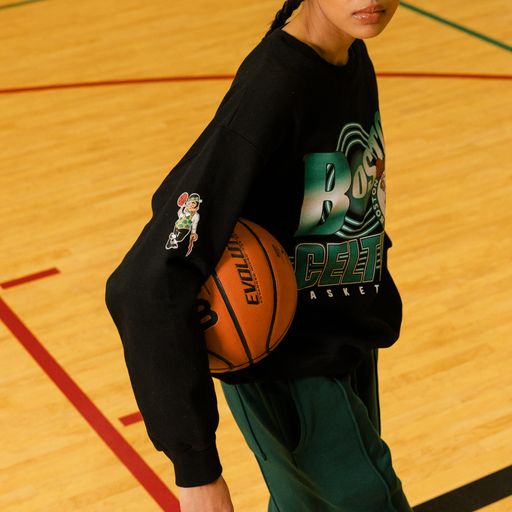 The Boston Celtics are one of the most iconic teams in NBA history, with a legacy of excellence that spans decades. From the legendary Bill Russell to modern-day stars like Jayson Tatum and Kemba Walker, the Celtics have always been a force to be reckoned with on the court. But it's not just their basketball skills that make them stand out - it's also their style.

That's where Qoreware comes in. This website offers a range of female basketball outfits inspired by the Boston Celtics, allowing fans to show their love for the team in a stylish and comfortable way. From team tops to cozy jackets, Qoreware has everything a Celtics fan needs to look and feel their best.
One of the standout pieces in Qoreware's Boston Celtics collection is the oversized tee.
This tee features the iconic Celtics logo on the front, along with a flattering cut that's perfect for showing off your love for the team.
It's made from high-quality materials that are both comfortable and durable, so you can wear it to games, workouts, or just around outside.
Another great option from Qoreware is Boston Celtics sweatsuits.
Perfect for keeping warm on chilly days, this sweatsuit features a comfortable lining and a stylish design with the Celtics logo on the front.
It also comes in two sizes so you can find the perfect fit for your body.
But Qoreware isn't just about style - it's also about quality. All of their products are made from high-quality materials that are designed to last, so you can enjoy your Celtics gear for years to come. And with their commitment to customer satisfaction, you can trust that you're getting the best possible experience when you shop with Qoreware.
So if you're a Boston Celtics fan looking for stylish and comfortable gear, look no further than Qoreware. With a collection of women's basketball apparel inspired by the Celtics, you can express your love for the team in a stylish and functional way. Whether you're headed to the game or a casual weekend get-together, Qoreware has everything you need to look and feel your best.